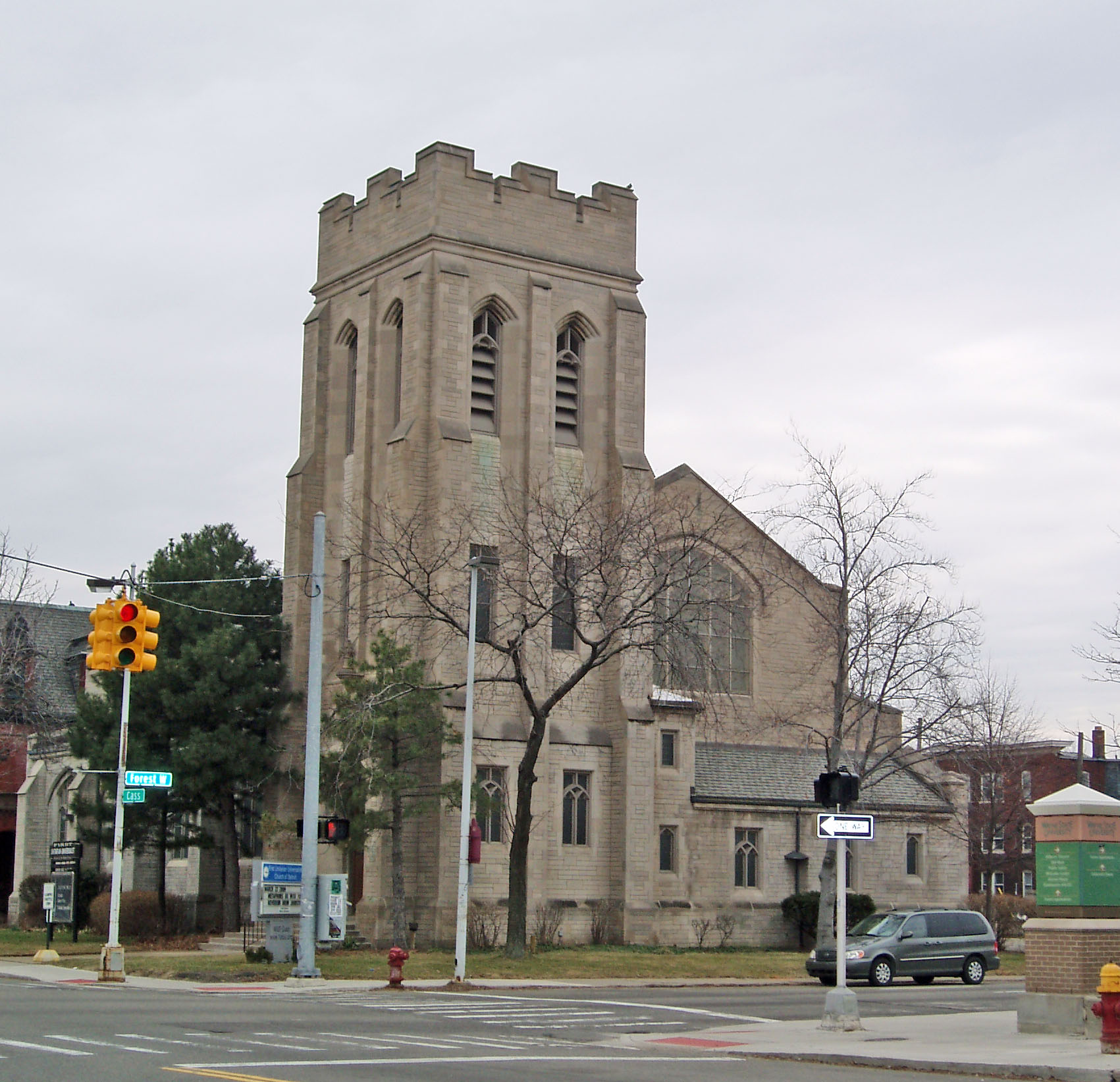 First Unitarian-Universalistic Church
4605 Cass in Detroit's Cass Corridor

This church should not be confused with the First Unitarian Church of Detroit built in 1890 at Woodward and Edmund by the same architects—Donaldson and Meier. That church was also known as the Church of God and is presently Resurrection Promise Church.
The origin of this impressive church on Cass dates from 1879 when the Church of Our Father of the First Universalistic Society was founded in Detroit. In its earliest days, the congregation met in Whitney's Opera House. In 1881, a church was constructed but it was sold in 1913 to Lew Tuller so that he could expand his then well-known but now razed hotel.
In 1913, the congregation purchased the Perry and Clara McAdow residence and used it for its services until the Donaldson and Meier firm completed the massive Neo-Gothic structure that you see on Cass. It contains an impressive Newcomb Memorial Window and the Murphy Memorial Organ names after S. J. Murphy who found this congregation in Detroit.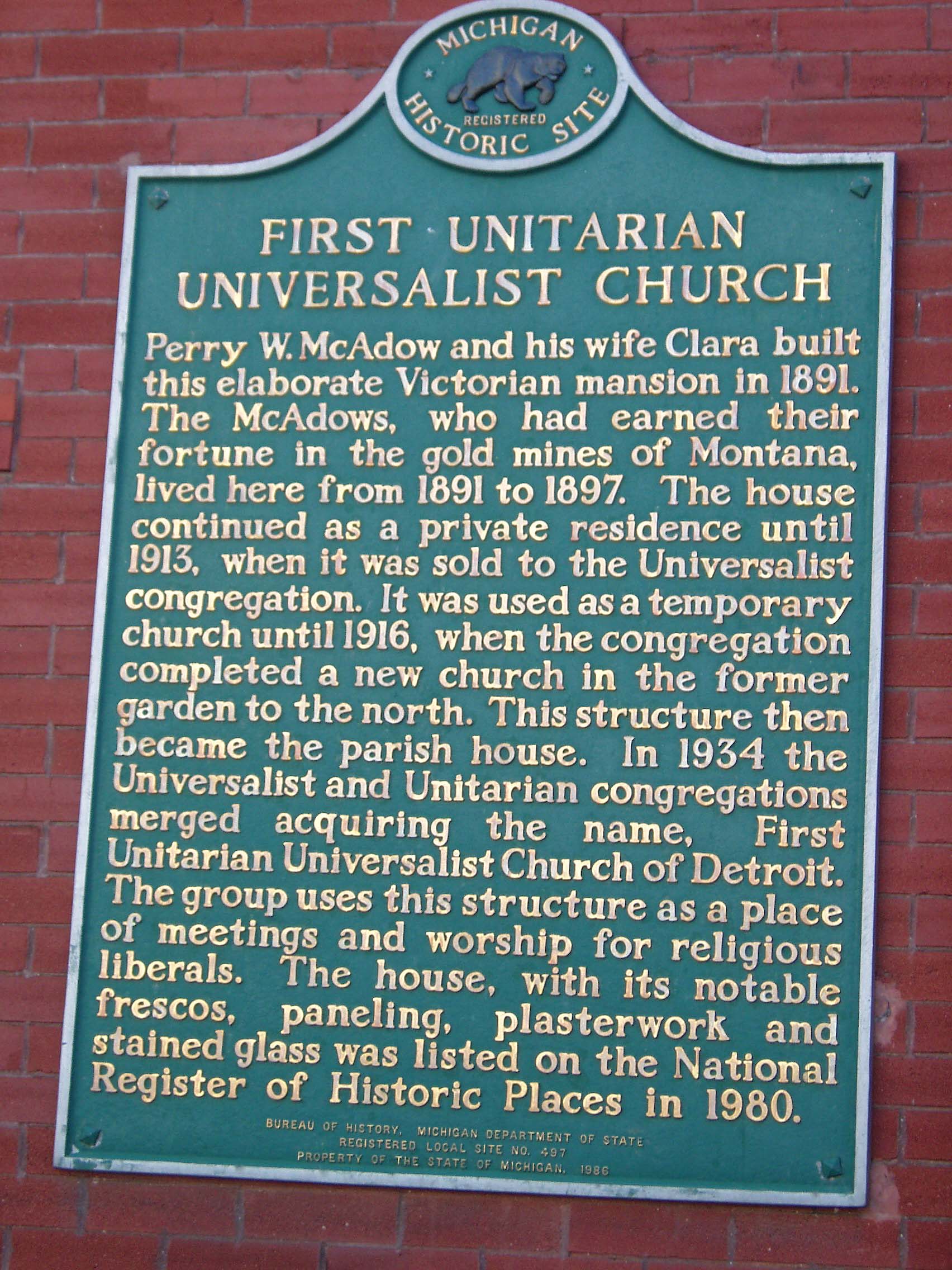 The McAdows' former carriage house was torn down and replaced, in 1917, by McCollester Hall with a gymnasium and space for church functions. This is a two-story red brick and limestone Tudor inspired church hall. In 1934, the Unitarian and the Universalistic churches in the United States were united.
Architects: Donaldson and Meier
Architectural style: New Gothic
Date of Completion: 1916
Stained Glass window: William and Annie Lee Willett of the Willett Studio
Organ: Ernest M. Skinner
National Register of Historic Sites: Not listed but the McAdow residence that serves as the parish house is listed
State Register of Historic Sites: Not listed but the McAdow residence is listed.
State Historical Marker: See McAdow residence
City of Detroit Local Historic District: Listed: December 15, 1980
Use in 2014: Church
Photo: Ren Farley, July, 2003
Description updated: May, 2014

Return to City of Detroit Historic Designations