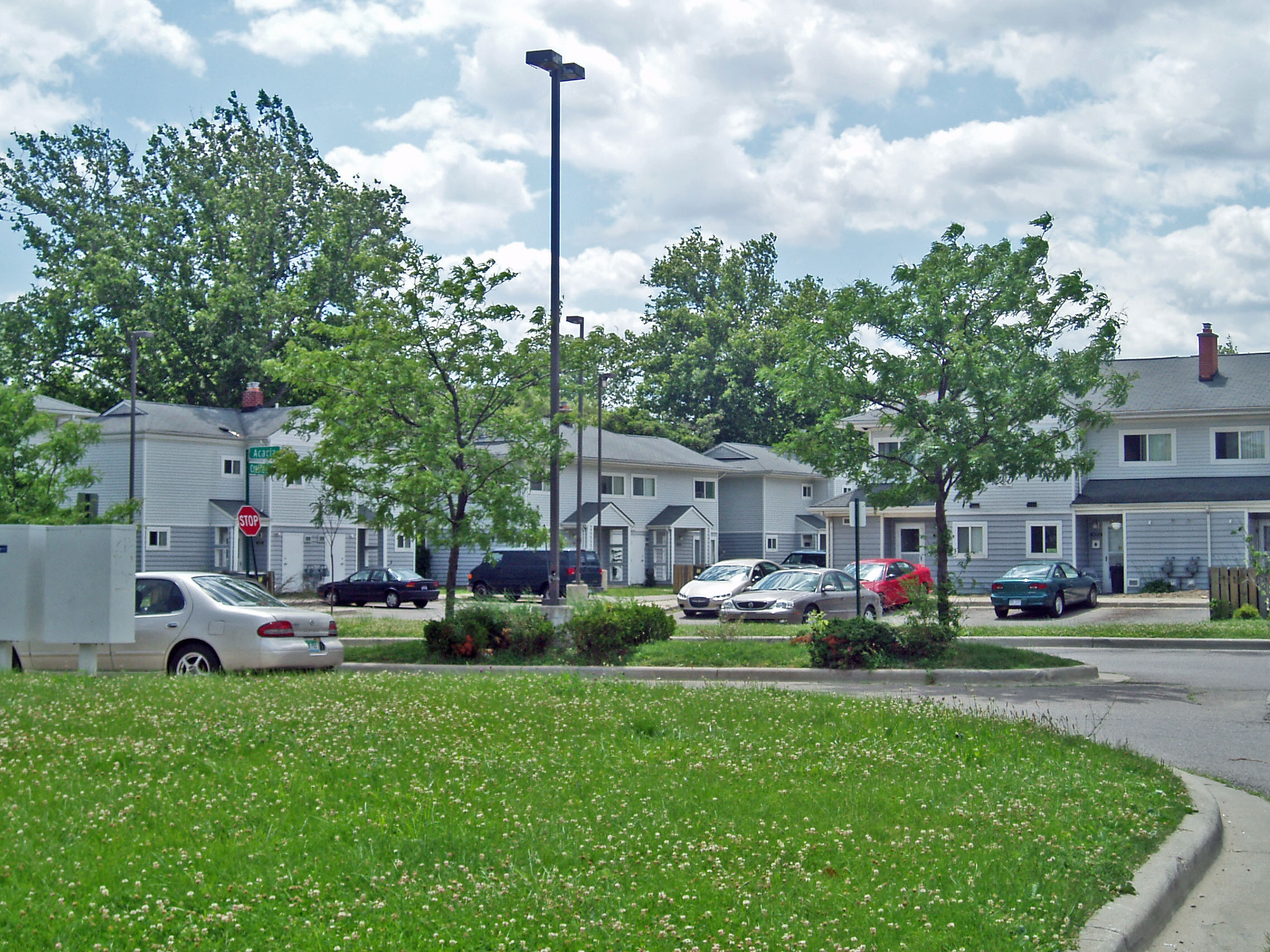 Joseph William Smith Homes
14313 Crescent Drive in northwest Detroit
Unfortunately, there is no book recounting the interesting and important story of public housing in metropolitan Detroit. How does a leading American metropolis provide shelter for those with limited incomes? The Roosevelt administration began funding public housing in the mid-1930's. It served as a Keysian stimulus program to create jobs and promised to greatly improve the quality of homes for the urban poor who, at that time, were often crowded into unhealthy, dilapidated units dating from the Nineteenth Century. Public housing in the Depression era was intended to provide shelter for a brief time as poor individuals worked their way into the lower middle class. Once they were financially secure, they could take advantage of a federal housing program to purchase a small home. The Brewster Homes, in Detroit, were one of the first major public housing projects of the New Deal. Eleanor Roosevelt, I believe, traveled to Detroit to help turn sod for that great and innovative project.
With the outbreak of warfare in Europe and the National Socialists' attack on the United Kingdom, the federal government knew that thousands of workers would migrate to Detroit and other manufacturing centers to produce the munitions that eventually defeated the German and Japanese armed forces. By 1940, the federal government made money available so that municipal housing agencies could build homes for defense workers. At this point, race became an issue with regard to the location of public housing in Detroit. Blacks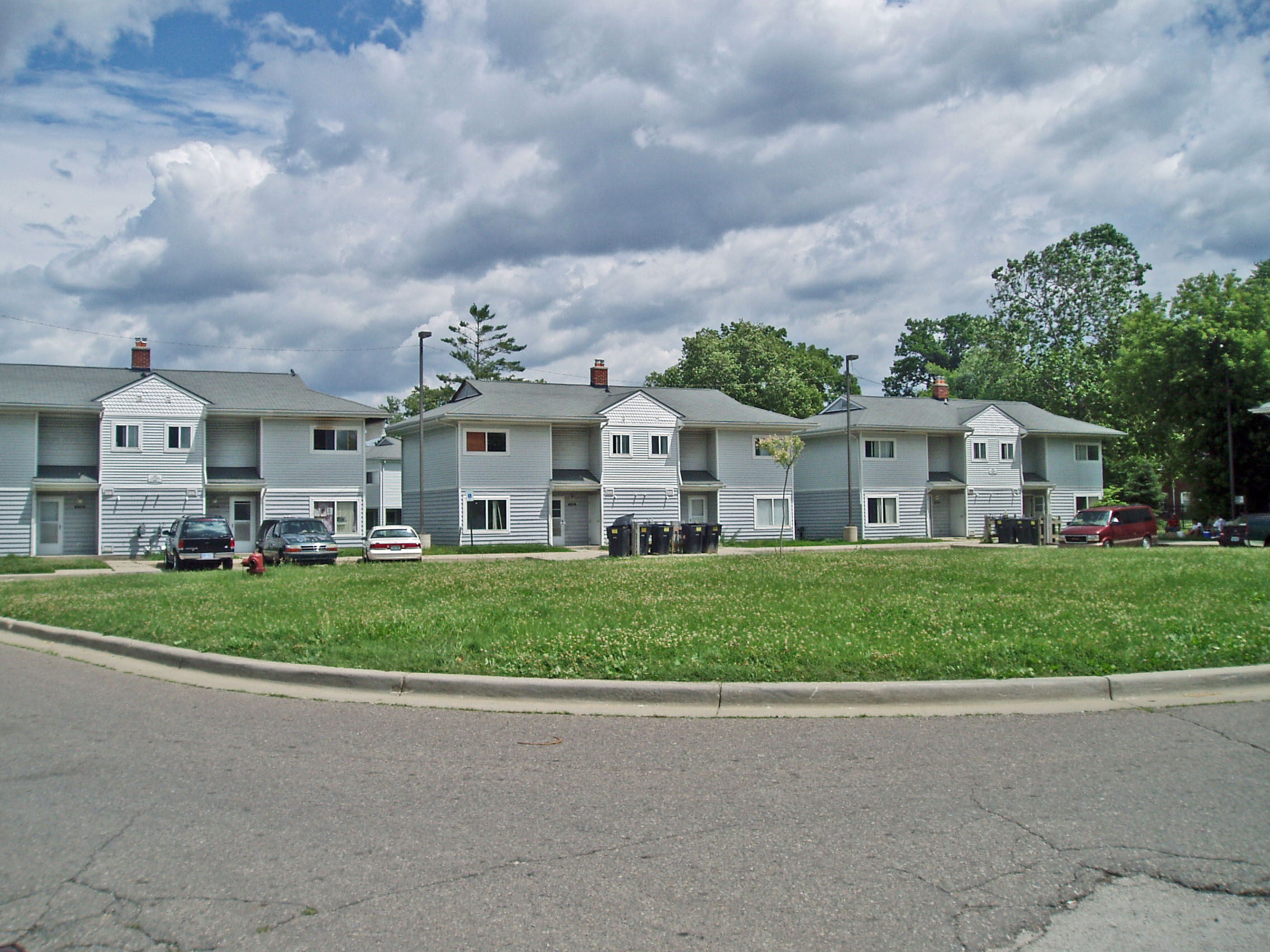 made up a large component of the migrants coming to northern cities. City officials knew they needed housing and that generous federal funds were available, but white neighborhoods refused to accept any housing that might be occupied by blacks. The first of the World War II racial riots occurred at the Sojourner Truth Homes—Nevada at Fenelon—in February, 1942. Detroit whites and blacks fought with each other about which race might occupy those homes. The federal government eventually used their authority and police power to permit blacks to live there. During World War II, federal officials sought to build housing for defense workers in and near Dearborn where upwards of 100,000 men and women worked in Ford's River Rouge plant. Mayor Orville Hubbard and other civic officials successfully prevented the construction of any homes that might be occupied by blacks.
Race was not an issue with regard to the homes pictured above. This project—in a rather remote area of Detroit quite far from large defense plants—was built for whites. What is interesting is its original architectural status. Its design was strongly influenced by the Bauhaus movement. So far as I know, this is the only public housing project to reflect Bauhaus conceptions of style. Originally, it was a crisp presentation of numerous straight lines and flat planes. The exterior walls were covered with plywood. I have never seen a clear and illustrative picture of the Joseph Smith homes as they were designed in 1941. Katherine Mattingly Meyer, in her book, Detroit Architecture: A. I. A. Guide (Detroit: Wayne State University Press: 1971) includes a very small snapshot. The plywood walls that were originally designed proved to be impractical and they were covered with asbestos shingles.
Most of the early World War II housing projects in Detroit, including this one and the Sojourner Truth Homes, were very substantially rebuilt in the 1970s. As you can see from the pictures above, rather than continuing with their original Bauhaus style, the architects for the revision rebuilt these structures to resemble functional, modern suburban condominiums developments. In the world of public housing, these are known as terrace style units. At present there are 156 of them in the Joseph Smith Homes.
In the 1970s and 1980s, the public housing authority in Detroit ran into financial and administrative difficulties. I believe that the federal government terminated local public housing officials and replaced them with federal supervision. Public housing took another turn after about 1980s. The high rise buildings found at the Brewster Projects no longer offered temporary housing for the working poor as they earned their way into the middle class. Rather, most of their residents were black women with children who depended upon welfare payments and who seemed likely to remain in public housing forever. The large buildings became known for their poverty, their social problems and their crime. By the 1990s, federal policies encouraged the razing of high rise public housing. Low rise buildings similar to those you see above were built and, in some cases, public housing occupants obtained vouchers to rent housing on the market.
These homes are named for Joseph Smith who served as mayor of Detroit from 1924 through 1927. The Twenties were turbulent and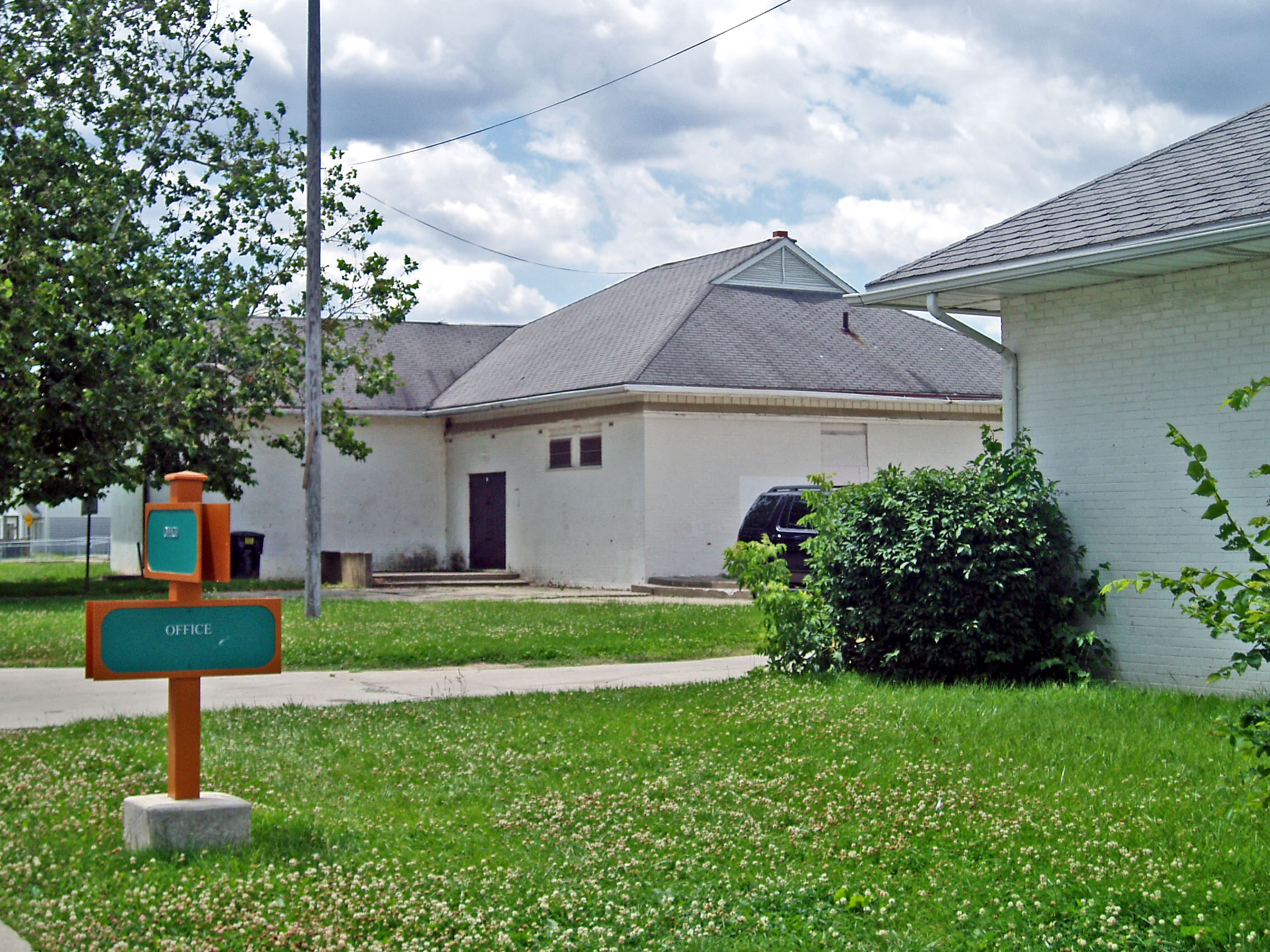 violent years in Detroit, even if they were very prosperous. During prohibition, Detroit was the major port of entry for illegal spirituous products from Canada. There were no legal taverns in the USA at that time, but I have read estimates that there were as many as 15,000 locations in Detroit where a thirsty patron might secure an outlawed alcoholic beverage. There was much speculation, at this time, that some or many city officials and law enforcement agents accepted substantial gratuities from those engaged in the liqueur trade—a business so large that federal efforts could not successfully control it. Candidate Smith was an outspoken "wet." That is, he favored ending prohibition and may have been a bit less than supportive of the enforcement of federal prohibition laws in Motown.
In 1923, Joseph Smith ran as the "wet" candidate for mayor. At this time, the Ku Klux Klan was an active and powerful political organization in Michigan and throughout the Midwest. Twice the Klan has enough power to get a measure on the statewide ballot that sought to close all schools that were not public schools. They presumed that religious and private schools were un-American, but their proposal failed at the ballot box.
The Klan decided to run Charles Bowles for mayor of Detroit in fall 1923 against Joseph Smith. However, Bowles was a write-in candidate. After the election, it appeared that Bowles won by a very substantial margin. Detroit—the nation's fourth largest city—was about to become the first very large city where the Klan elected their candidate as mayor. Politics, at that time, was a pretty rough endeavor in Detroit. Supporters of Smith challenged write-in votes for Bowles. They succeeded in getting about 15,000 votes for Bowles thrown out because the voters had not spelled his name sufficiently clearly. Smith's one term as mayor was not a particularly distinguished one. He blocked the building of the Ambassador Bridge for some time. There was a competing firm building the tunnel and the firm sought to do whatever they could to terminate the building of the bridge. The two competing firms spent funds to large funds to shape the judgment of politicians.
Charles Bowles dampened his attached to the Klan and was elected mayor of Detroit in 1929. He was sworn in the following year. But he was impeached and removed from office in less than a year because his critics presented evidence of his colluding with gangsters and with the Ku Klux Klan. Frankly, the Klan was less successful in Michigan than in Indiana or in Kansas City. Presumably, a reason for this was that the Klan bitterly condemned immigrants and Catholics, two groups who voted in substantial numbers in Detroit and Michigan.
If you drive through the Joseph Smith Homes now, you see a clean, neat suburban-like development, albeit architecturally undistinguished. I wish I had seen these homes when the reflected the architectural designs that emerged in Berlin in the 1920s.
Date of construction: 1942
Architects: Lyndon and Smith
Architectural style: Originally Bauhaus
Date of reconstruction: about 1970
Architect for reconstruction: Unknown to me
Use in 2009: Housing
Website for City of Detroit Department of Housing: http://detroitcityclerk.com/html/departments/housing_dept.htm
City of Detroit Designated Historic District: Not listed
State of Michigan Registry of Historic Sites: Not listed
National Registry of Historic Places: Not listed
Photograph: Ren Farley; June 29, 2009
Description prepared: July, 2009