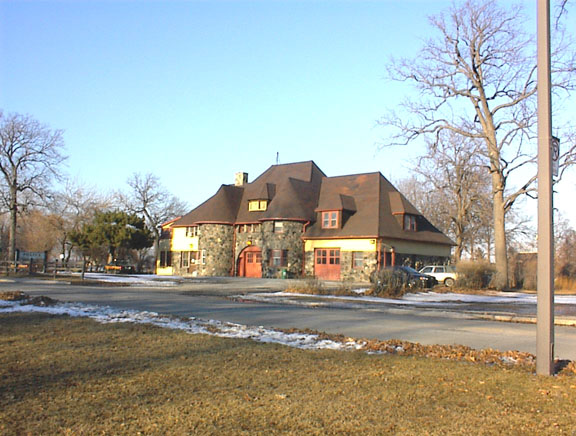 Belle Isle Police Station
Located on Inselruhe Avenue between Central Avenue and Riverbank Road
Belle Isle in the Detroit River


If you are going to visit with police officers, this is the place to do it. Quite likely, it is the most attractive police station in southeastern Michigan since its shingle style is so congruent with the leafy park that surrounds it. In the late Nineteenth Century when Belle Isle was planned, it was designed to be a place of tranquility, far removed from the bustling and dirty city. Soft coal was the primary source of energy at that time and horses provided transportation. Belle Isle was designed to provide a very different and much more pleasantly smelling atmosphere. As you walk or bicycle around Belle Isle today, you realized that Frederick Law Olmstead and the other landscape architects called for large green spaces, beaches and a small forest toward the north end where deer could room. Later, a complete zoo was added, but alas, it disappeared in the financial crisis of the 1970s. There were no street cars here, and for quite a few of its early decades, you could take a small boat to the island from the mainland.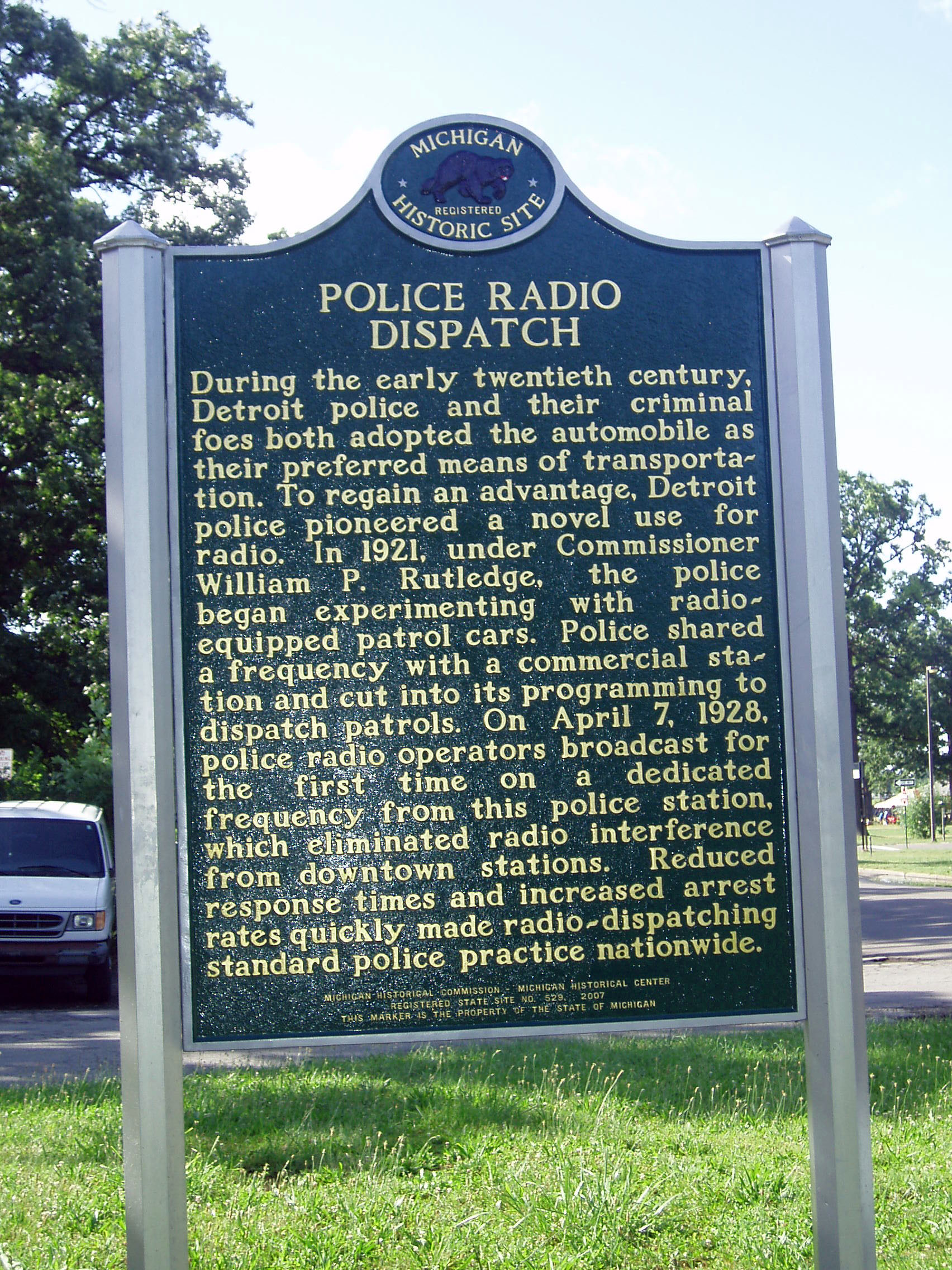 City elders knew that there would be many visitors to the island so a police station was needed. But it was designed to be a building that would fit with the sylvan surroundings. The architects—Zacharias Rice and George Mason—accomplished a great deal with their successful work. In the final decade of the Nineteenth Century, the Richardson Romanesque style was still popular, so you see the massing of large unpolished stone in the towers toward the front, towers that may convey a message about the importance of the work done in this building. But the shingle style of architecture was also gaining popularity, so you see a prominent shingled roof here. However, impressive dormers were added, suggesting that this is something other than the regular governmental structure. The best example of the shingle style in Detroit is the William Freer residence in East Ferry Historic District designed by Wilson Eyre. In their book about Detroit architecture, The American Institute of Architects Guide to Detroit Architecture, Eric Hill and John Gallagher, wrote that this police station reminded them of a Norman farm house. Is there any better place for a Norman farmhouse to serve as a police station than the most attractive urban park in North America located in an international waterway? It certainly fits into the pleasant ambiance of Belle Isle, presumably as well today as it did some 120 years ago when it was built. Police horses, I believe, were kept inside a portion of the station, necessitating the very large doors at the front. I presume this station was used for two decades before any motorized vehicles were used to police the crowds coming to Belle isle. When you come to this park, it is worthwhile to visit this site.

Detroit's war on crime during the era of prohibition in the 1920s fostered the use of radios by police officers. A State of Michigan Historic Marker just outside this Belle Isle station commemorates Detroit's innovative contributions to the use of radios for law enforcement.

Architects: George Mason and Zacharias Rice
Date of completion: 1893
Architectural style: Elements from the shingle style and from Richardsonaian Romanesque
Use in 2011: Police station
City of Detroit Designated Historic District: I do not believe that Belle Isle is listed.
State of Michigan Registry of Historic Sites: This station is within the Belle Isle Historic District. P25026,
Listed September 10, 1979
National Register of Historic Places: Belle Isle is also listed on the National Register of Historic Places, #80004776,
Listed in 1980
State of Michigan Historic Marker commemorating the use of radios to dispatch police officers in Detroit: Site ##0529a,
Put in place in front of the Belle Isle Police Station in 2008.
Photograph: Ren Farley
Description prepared: January, 2011

Return to National Register of Historic Structures